T
hanks to some recent changes in the Facebook algorithm, news content may no longer show up in your newsfeed. To make sure you continue to see our content in your feed, here are the settings you can change:
First, make sure you've liked the page whose content you'd like to see (like EDM In Stereo, of course!).
From a desktop computer or laptop, scroll over the arrow next to the "Like" button on the page. A dropdown menu will appear, where you can choose from "Default" or "See First." Select "See First" to make sure you receive our content.
On this same menu, you can also choose to receive notifications from EDM In Stereo to let you know about new content by selecting "All On."
To change your settings from a mobile device, go to the EDM In Stereo page and click the "Following" icon.
Change the selection from "Default" to "See First."
To change notifications on mobile, go to the "More" button and select "Notifications" from the drop down menu. Press the button to the right of "Get Notifications" to turn them on for the page.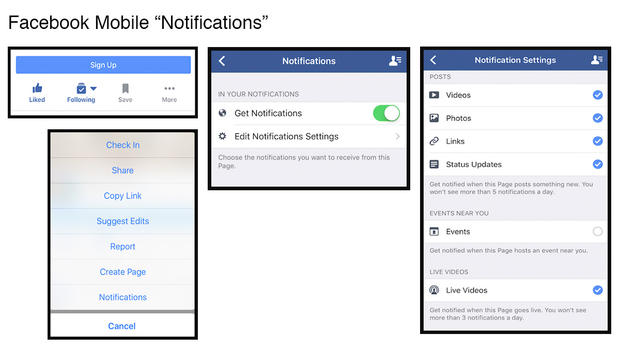 And that's it! With these simple updates, you can make sure you'll never miss an update from EDM In Stereo.
–EDM In Stereo Staff